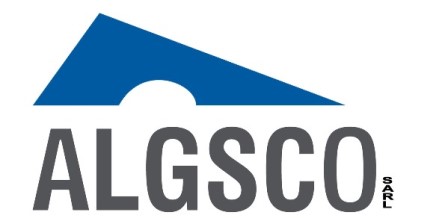 In 1984 ALGSCO s.a.r.l. was founded and established on a small surface joinery for constructing and mending aluminium and glass. ALGSCO's purpose was to be distinguished from all others aluminium competitors by the best quality and services they present to their customers. Today, ALGSCO s.a.r.l. has gained the experience needed to compete with any aluminium workshop in Lebanon. And the services that ALGSCO s.a.r.l. presents are the best answers to everyone's needs in aluminium and glass.
At ALGSCO s.a.r.l., we strive on providing our end users with quality, innovation and diversity. Therefore, we are always working on extensive research to insure the latest technologies in assembly and installation. Moreover, we guarantee customer satisfaction by offering those specialized solutions and a wide range of quality products. With more than 30 years of experience, ALGSCO s.a.r.l. has become one of the key players in its industry with other commercial and residential projects in the region. ALGSCO s.a.r.l. Works hard to create a solution that suits your vision .Our team of planners and installers work closely together on each project to come to an end carefully. With ALGSCO s.a.r.l., you can be certain that your job is in safe and caring hands with full quality control and superior planning.
ALGSCO's intention is to establish excellent communication with its clients in order to make the work more professional, smooth and up to their standards. We provide our customers with the needed support to their project, such as technical specifications, estimation, shop drawings and after sale services. We understand that working in your project means delivering an exceptional work in a unique way, working around your need requirements. From Meeting our sales team through to our implementation and fitting team.
ALGSCO s.a.r.l. Uses only elite window manufacturers and supplier. From expert management to installation, Technical has the experience to manage your projects. We install and assemble a wide variety of aluminum profiles such as Sidem 2000, Technal, Roller Shutters, Skylight systems, Curtain wall System with skillful labor and all-advanced, fully automatic machines and equipment.
ALGSCO's objectives for the next 2 years is to build a new factory with high efficiency level In order to achieve sustained and profitable growth by delivering services which will satisfy ALGSCO ambitions in addition to ALGSCO customers expectations.